Meet The Dentists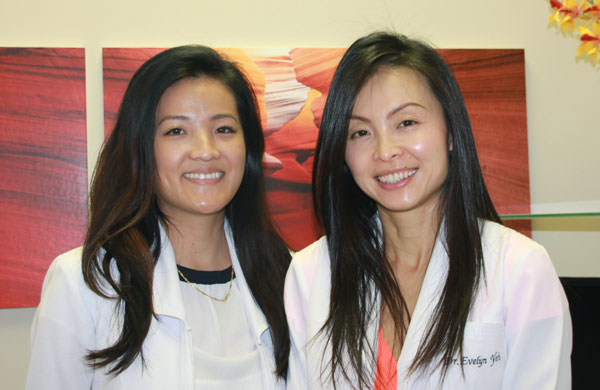 Dr. Evelyn Yeh, BSc, DDS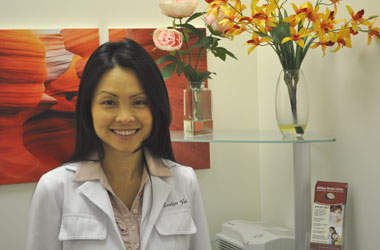 Dr. Evelyn Yeh is a member of the Ontario Dental Association, as well as the Royal College of Dental Surgeons of Ontario and has been a full time practicing dentist for over 10 years.
A graduate of the University of Western Ontario, Dr. Yeh continues to expand her professional knowledge by attending numerous continuing education courses.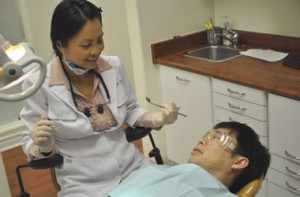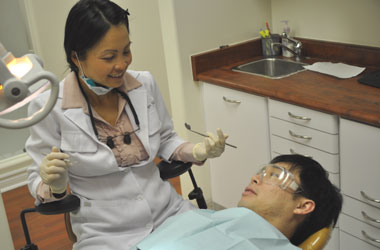 In order to remain up to date with the latest dental technology, Dr. Yeh has recently completed courses in orthodontics (braces) and implant surgery.
Dr. Yeh honed her dental skills while working in dental offices in Peterborough, downtown Toronto, and Markham.
Patients appreciate Dr. Yeh's kind and gentle approach, as well as her ability to explain even the most complicated procedures in simplified terms.
When she's not busy perfecting other people's smiles, Dr. Yeh enjoys working out, traveling, and reading. If you're in the mood to laugh, ask Dr. Yeh about her recent attempt at skiing in Whistler!
Dr. Valerie Peng, BSc, DDS
Dr. Valerie Peng graduated with an Honours Bachelor of Science from University of Toronto and went on to receive her Doctor of Dental Surgery (DDS) degree from University at Buffalo School of Dental Medicine in Buffalo, New York.
Upon graduating she did a one year general practice residency (GPR) at Newark Beth Israel Medical Center in New Jersey where she learned under the top dentists in their fields of periodontology, endodontics, oral surgery, pediatrics and orthodontics.
Dr. Peng strives to make all her patients feel comfortable and at ease in the dental chair, due to her gentle and caring nature.
She is motivated to continuously learn within her field of dentistry so as to provide the patient with quality care, while educating them on oral health.
She is an active member of the Ontario Dental Association (ODA), the Royal College of Dental Surgeons of Ontario (RCDSO), the American Dental Association (ADA) and the New Jersey Dental Association (NJDA).
In her spare time she enjoys travelling, hiking, and reading.